After the protracted retreat from the Chongchon River, the longest in US history, the CCF appeared to have lost a lot of strength and to lack adequate logistical support. General Ridgway began preparing a general counter-attack to the Han and thence to Seoul and the 38th Parallel,
First, however, he needed some idea of Chinese forces below the Han River. He also wanted to inflict as many casualties as possible on the CCF while sustaining as few as possible UN casualties, so as to make the CCF hesitate if they did intend an immediate further advance south, to ensure that Eighth Army could stage for the counter-attack without interference.
These were the objectives of Operation Thunderbolt.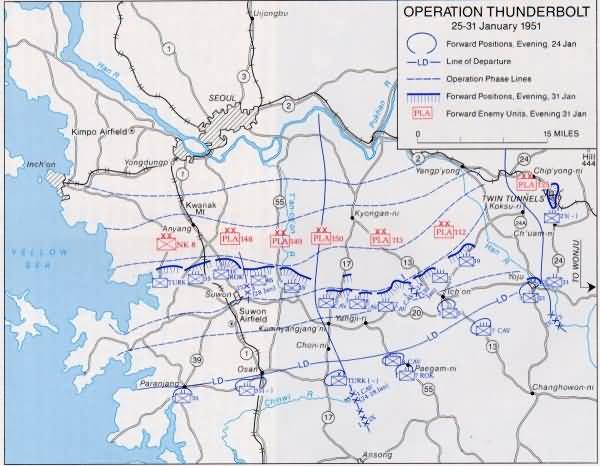 ---
Causes of the Korean Tragedy ... Failure of Leadership, Intelligence and Preparation
---
The Foundations of Freedom are the Courage of Ordinary People and Quality of our Arms
---