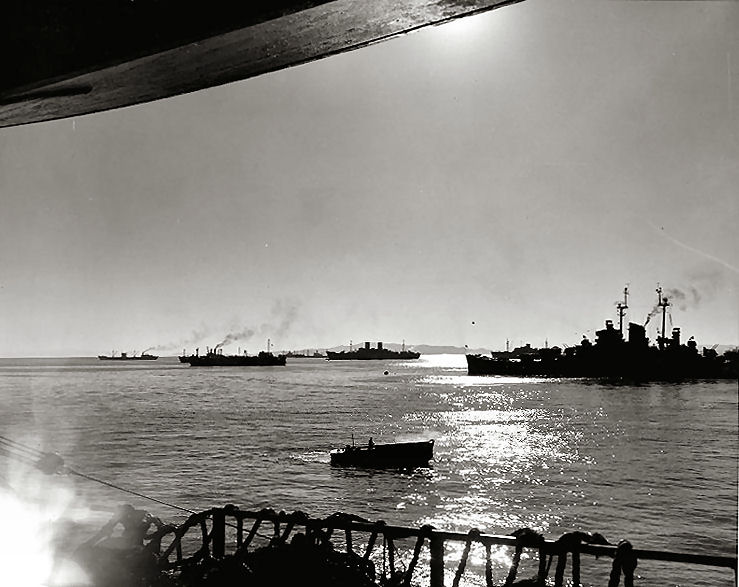 Hungnam Evacuation, December 1950
Shipping off Hungnam, 10 December 1950, as the evacuation of troops and supplies commenced.
USS Rochester (CA-124) is at right, with transports and merchant ships beyond and to the left. A LCVP is maneuvering in the center foreground.
Photographed from USS Mount McKinley (AGC-7), flagship of Task Force 90.