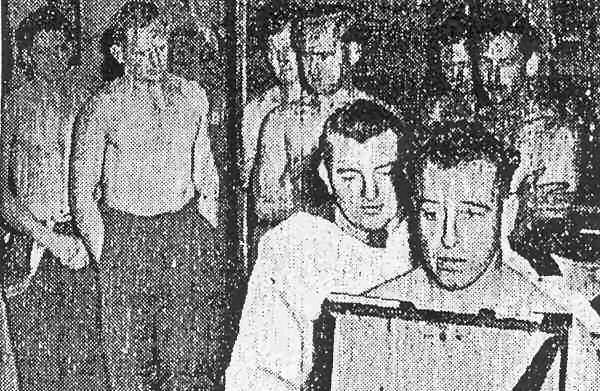 ---
X-ray exams for men enlisting in "K" Force, 1950.
Names and Numbers from X-ray:
B.P. Murphey, 2/400001; G. Castles, 2/400002; R.F. Edwards, 2/400003; M.C. Dicker, 2/400004; W.N. Saillard, 2/400005; J.J. Wintringham 2/400006; L. Ward, 2/400007.
The above photo taken from a Newspaper account was of the first volunteers for "k" Force, at Marrickville Drill Hall. 1600 volunteers had already applied, all of them subjected to severe military and civil screening. "K" Force was to be a tough, battle experienced all-Volunteer group, and would form the hard core of 3RAR.