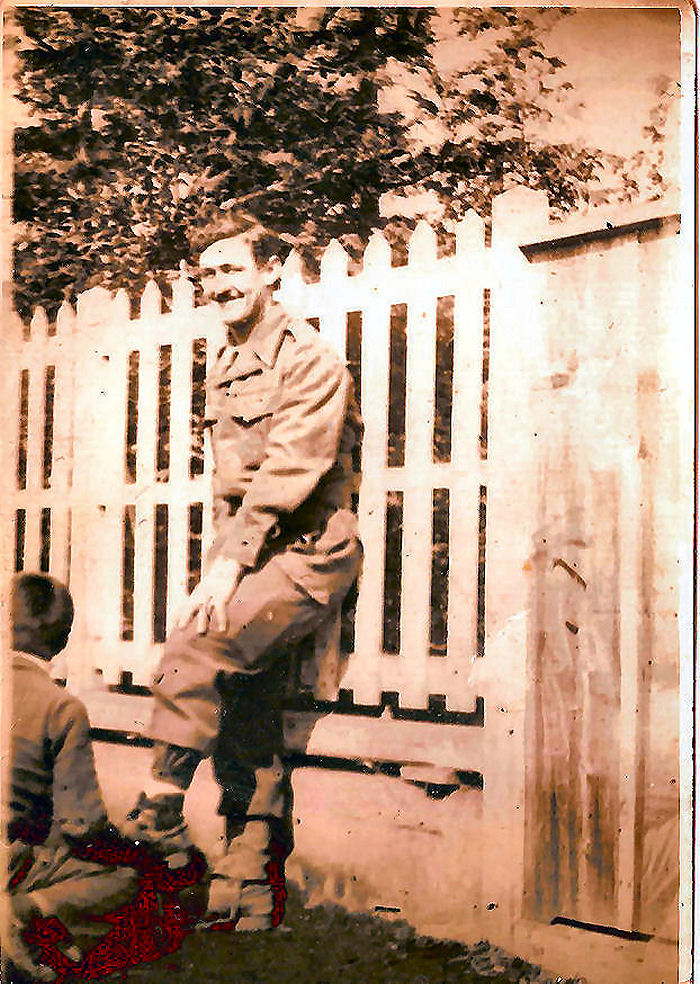 Feb, '52. Well we must make a good impression on the locals.
Nothing like a nice shiny pair of boots to catch the ladies' eyes. Blimey I was still wet behind the ears in those days.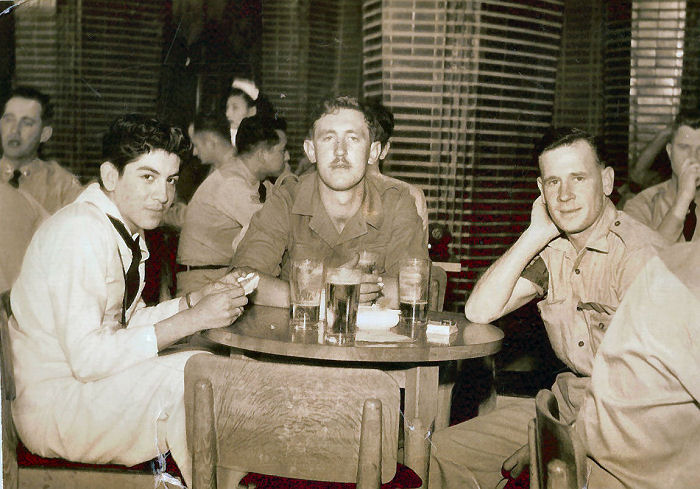 '52. After 8 months frolicking in the queer country we were entitled to 3 weeks ... in heaven.

This was better, you could sleep the first week away, then watch out Ginza and the ladies of the night. Many of us spared no expense, having no idea if our next trip to the line was to be our last. We young lads learnt much about life and love, we were babes in arms mostly. Though we all thought otherwise at that time. The flesh-pots abounded, we had plenty of money saved, the damsels were gracious. Here I party on with an equally young Yank Gob, and an older, wiser dig. The glassy look in my eyes was not from camera flash.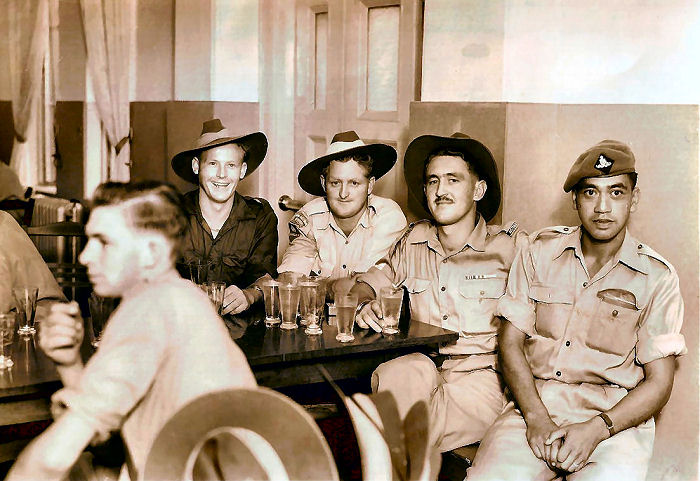 August, '53. R&R one month after the cease-fire. Koohaburra Club, Ebisu Camp, Tokyo
The "Habituals":
Smithy L. G.; Smithy S.W.; The Sneer; Kiwi

The shooting has stopped, and here I appear to have retained some measure of intelligence. Maybe I was just warming up for the day coming!